MAME GAME DESCRIPTIONS
---
This site contains a complete list of arcade games supported by MAME 36
*** Note : there are no roms to download on these pages ***
| | |
| --- | --- |
| | (3 May 2000) Updated to MAME 36 Final. |


Click on a letter to display a table -
| | | | |
| --- | --- | --- | --- |
| 0-9 (13 games) | G (56 games) | N (29 games) | U (8 games) |
| A (57 games) | H (32 games) | O (10 games) | V (19 games) |
| B (74 games) | I (17 games) | P (76 games) | W (32 games) |
| C (78 games) | J (17 games) | Q (14 games) | X (6 games) |
| D (53 games) | K (38 games) | R (53 games) | Y (4 games) |
| E (21 games) | L (35 games) | S (183 games) | Z (11 games) |
| F (40 games) | M (86 games) | T (83 games) | |
Each table includes -
the game's name
an image from the game
the year the game was released
the size of the file containing the game's merged roms
whether the game works properly, and if artwork or sound samples are needed
the name of all rom sets included in the merged file - including the main rom set and all clones
other emulators that support the game

"The" is ignored when sorting games. This means that "The Pit" is found under "P" and "The Glob" is found under "G" etc.
For each game, the main rom set name is shown bolded. This will also be the file name that is used for the game and its clones.
Rom sets that do not work are shown in italics.
File sizes are for fully merged rom sets, where parent and clones are all in the same file.

There are also entries for alternative names for games, with links to the main game entry.


Indicates a new game and the MAME level in which it was added.

Indicates a file that was changed and the MAME level in which it was updated. Changes include adding new clones and updating roms within the file.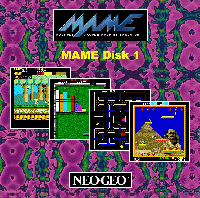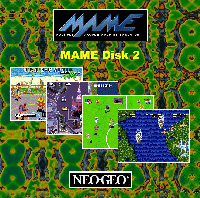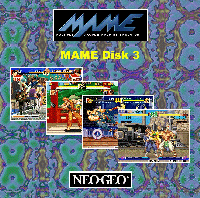 Click

here to download the CD covers (1.6M)

You can use these CD covers for personal use only. They are not to be used as part of a commercial product.

You can get to my home page by clicking

here!